Ghostrage - "I'm really proud of the song I did on the NAV project." 1/2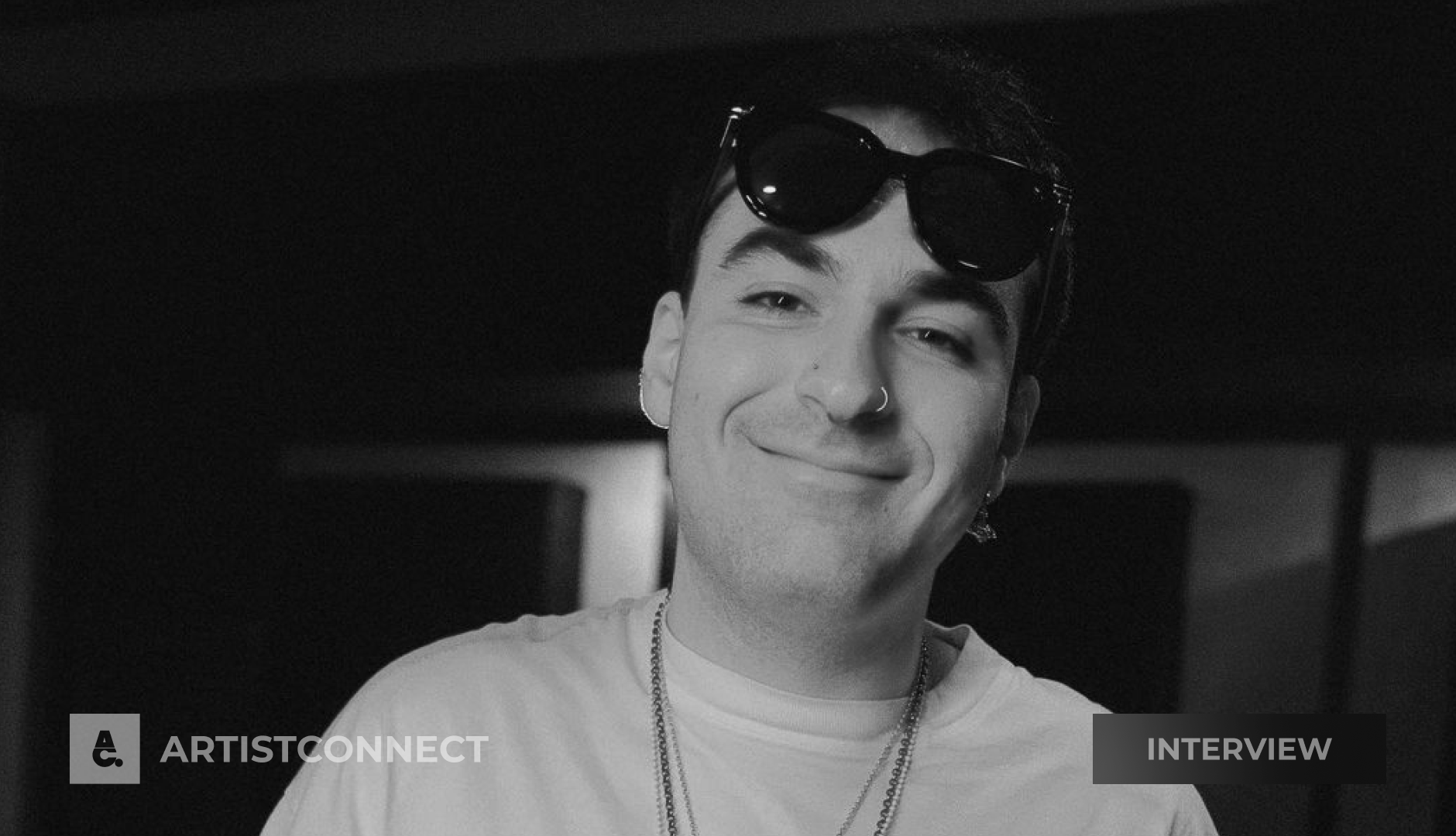 Ghostrage is an American producer from Los Angeles, California. At 6-7, he started playing around with basic percussion instruments and gradually learned to play guitar and bass. He has been producing since 2013 and worked with Future, Lil Baby, Ty Dolla $ign, Wiz Khalifa, Hoodrich Pablo Juan, Juicy J, Fetty Wap, Rico Nasty, Blac Youngsta, Yung Bans, and PnB Rock, among others. His most successful productions include "Out The Mud" by Lil Baby & Future, "100 Shots" by NLE Choppa, and "Freedom Is Priceless" by SAINt JHN.

We got together with Ghostrage to talk about production, business and life. This is the first part of the interview. Read the second part here.
---
You started producing beats in high school with GarageBand. What has changed in your creative approach and production process since then?
Ghostrage: I was playing guitar, bass, and drums fluently by the time I was probably nine or ten. And that's something many people don't know unless they know me personally, but I was in rock bands and playing actual instruments and writing my own songs way before I ever made beats. The band broke up, and I wanted to keep making music, but I didn't have anyone else to make it with.
I don't feel as pressured to make music. And that's a refreshing thing. I feel like it's kind of a bad thing when you see producers posting a line about how you need to make ten beats a day And how they're toting this mantra of how important quantity is. But if you look at what they're doing in their career, they're not placing anything. We're doing this because we're supposed to put our heart and soul into it. I try to look at music from the perspective of, "what can I bring to this that can really elevate it?" Because at the end of the day, if I'm just listening to current trends and trying to make as many beats as possible, what I'm doing is no different than working in a factory and operating heavy machinery. I don't make music like that. I do what makes me happy and what makes other people happy.
How do you master the challenge of having your own sound and being versatile?
Ghostrage: Having your own niche does not mean making the same beat every day. I see people on the Internet being like, "yo, I'm starting this trend; I'm starting that trend." But you listen to their catalog, and every beat sounds basically the same. There's a difference between having your own style, having your own sound, and making the same shit over and over again. Having your own style and having your own sound means that you can listen to a variety of different songs from somebody and see different traits that you can only tie directly back to them. Making the same beat over and over again is not finding a niche. That's mass producing.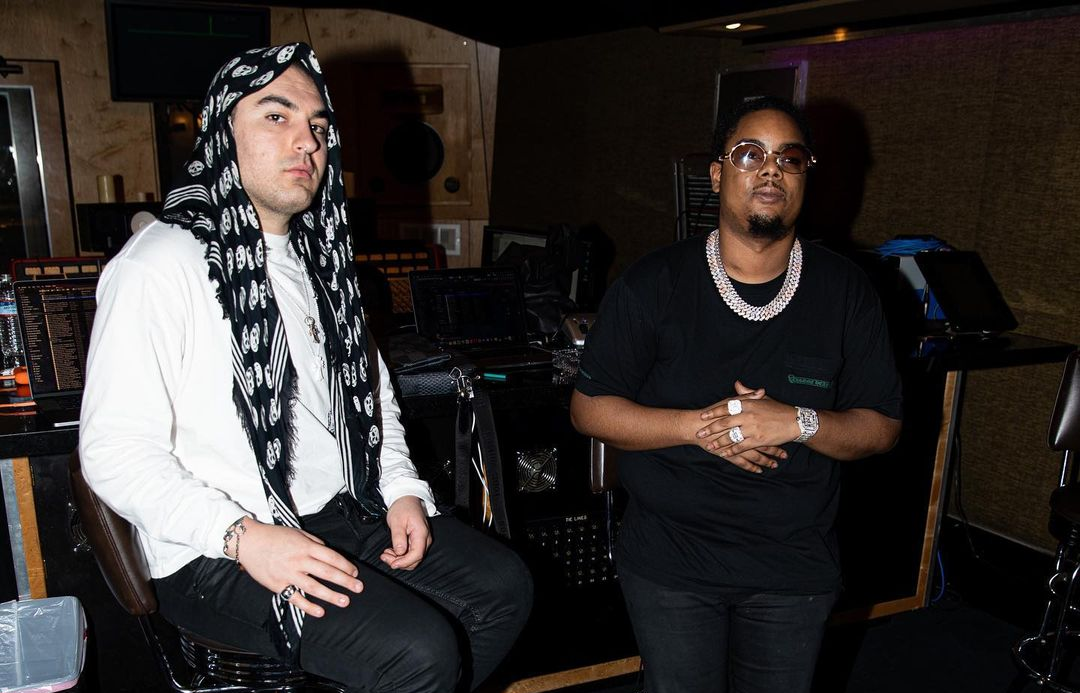 What would you say defines your sound? Do you have any advice on how to create one's own sound?
Ghostrage: Even though this sounds kind of hilarious, creating one's own sound works best by producing with other people. When I was back in Atlanta, I cooked up with 30Roc a lot for a couple of days. And those sessions alone pretty much changed my whole wave because I learned so much from him. I started learning different things and began applying them in new ways.
I listen to a lot of different music to find other things to pick up on. I'm not listening to rap stuff because, at the end of the day, if you're only listening to rap music that's getting released at this exact moment, you're setting stuff up to make music that is current. My goal is to create timeless music.
When you're going to sessions, how do you prepare for them?
Ghostrage: I mean, it depends on the relationship with the artist and the situation. With some artists, your whole job is to go in there and press play on a beat that they like and let them do their thing. With other people, the creative thing is more hands-on. In certain instances, I've just booked my own studios and invited artists to pull up on me so I could be a bigger influence during the recording process. Because when it's your session, and someone's coming to you, it's a different vibe than if you're going over to their spot. That's a tip many producers miss out on. You know how much better it makes you look in the eyes of an artist when you can literally text them or FaceTime them and be like, "Yo, pull up to the studio?" It makes people know that not only are you ready to go, but when they pull up, they're working on your terms, and they're using your beats. You're walking away with a guaranteed placement. I don't know why more people don't do that. I do that all time. It's led to many different records about coming out soon.
It's not the producer's show. We are as important as the artists, but we're not more important than them. We're not the ones running the show here. It is like a creative process of people coming together to make great music happen. We all have our own different processes. We have to be respectful of how artists operate. Social skills are essential.
Which projects have you been particularly proud of recently?
Ghostrage: I'm really proud of the song I did on the NAV project. Out of all the songs I've done, that's probably my favorite song out of my whole catalog. And the reason is that Wheezy was like my favorite producer, and he still is. I look up to Wheezy. There's a loop called Chameleon that I made a while ago. Whenever I make loops or beats that I'm really happy with, I send them to my friends, not even like people who make music. Just friends of mine. I gave a loop to a bunch of my homies and just asked them what they thought about it. And because of me doing that, months later, someone says, "bro, I just heard an Instagram live of Wheezy using one of your loops." He sends me the link, and it's the loop called Chameleon. Wheezy made a whole beat to it with Justin on live. I caught wind of that and posted a screen recording of the beat they made on Instagram live. And I'm just like, "yo, like, what the fuck? I finally got a collab with Wheezy. That's sick." He sees it because he is getting tagged in it a bunch. And then he comments, "send me some more shit like that." He gave me his email, and I started sending him loops. It's a blessing because, at this point, I might have a whole hard drive of beats with Wheezy that I have never heard in my life.
Have you ever had more than one artist picked the same loop?
Ghostrage: I did a song with SAINt JHN called "Freedom is Priceless." A year and a half later, Kevin Gates and one of his artists recorded a song called "Bad Man" to a different beat another producer made using the exact same loop, and it became hard to get the song to come out. We ended up remaking the beat three or four times before we could get it cleared because we wanted to get as close to the original as possible but not so close that it would never come out.
It was crazy to me because I had to go steal from myself. How weird is that? I've never remade anyone else's shit before. That's weird. But it's even weirder remaking something you made yourself. I was literally stealing from 20-year-old me.
Read Part 2 here.
Thank you for the interview, Ghostrage!