Ghostrage - "Just worry about making good music and keep sending your stuff out." 2/2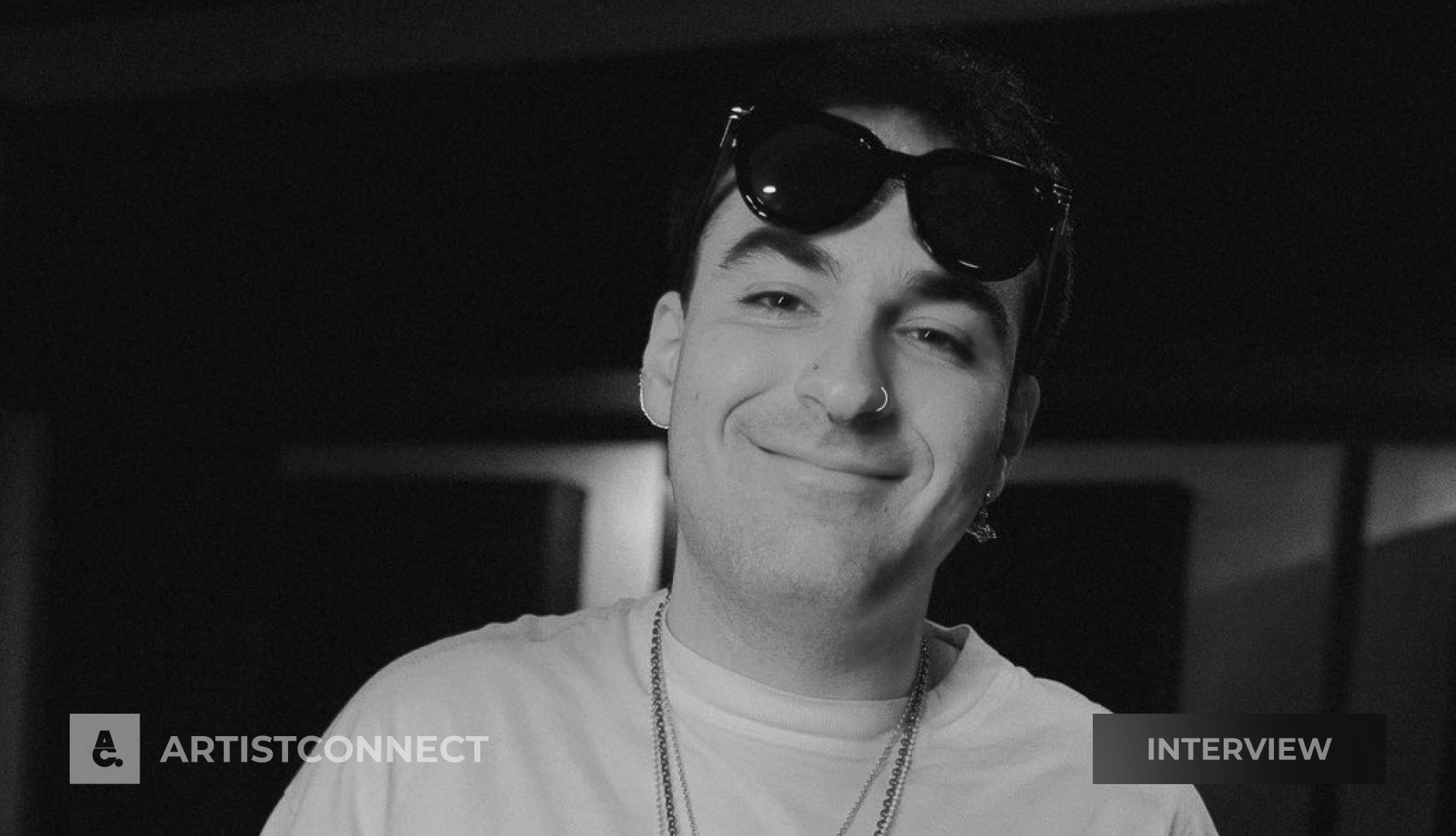 Ghostrage is an American producer from Los Angeles, California. At 6-7, he started playing around with basic percussion instruments and gradually learned to play guitar and bass. He has been producing since 2013 and worked with Future, Lil Baby, Ty Dolla $ign, Wiz Khalifa, Hoodrich Pablo Juan, Juicy J, Fetty Wap, Rico Nasty, Blac Youngsta, Yung Bans, and PnB Rock, among others. His most successful productions include "Out The Mud" by Lil Baby & Future, "100 Shots" by NLE Choppa, and "Freedom Is Priceless" by SAINt JHN.

We got together with Ghostrage to talk about production, business and life. This is the second part of the interview. Read the first part here.
---
Are you mainly playing live instruments, or do you also rely on VST instruments when producing loops?
Ghostrage: My creative process is kind of weird. It depends on how I'm feeling. I will flip my own stuff or sometimes even put my samples into the piano roll and experiment with different keys. I've often flipped my own samples and turned them into something else. I love running many of my synths through pedals, which I often do. It inspires me to focus just on the sound. It pushes you out of the mindset and forces you to sit down and listen to the music.

You're working with FL Studio today?
Ghostrage: It depends on how I'm feeling. Sometimes I use Ableton when it comes to making melodies, recording guitar, and live audio. The biggest downside of FL is that it's not great for working with audio, time stretching, quantizing, etc. But in terms of making beats, I'm using FL a lot.
Do you make music while traveling when you don't have access to your instruments and equipment?
Ghostrage: Yeah, I have a big folder of one-shots. When I'm traveling, I use plugins or the one-shot folder I made over the last few years. It's one of the most annoying things I ever do when it comes to making music. But whenever I'm making a crazy beat, and I hear or make a preset on my synths I like, I will hold down the C note, like once. If I really like it, I have to catch myself.
What advice would you give to aspiring producers today?
Ghostrage: I would say build meaningful relationships and only work with those you're a fan of. I have a very strict policy about that. If I'm not a fan of someone's work, I will not work with them. And that doesn't mean they have to be famous or whatever, but I have to be a fan of their music.
I feel like it's important to really not care about looking for approval from certain people. Just worry about making good music and keep sending your stuff out. Whether or not someone says, "yo, this is fire," or, "yo, this is trash." Just keep doing it. You have no idea what's going on when you put your music in the world. I had no idea of some of the biggest moves I've ever been a part of until they were made. Don't search for approval and validation from other people, be happy with what you're doing and be confident that your work will go where it's supposed to go. Play your cards right, and never stop sending stuff.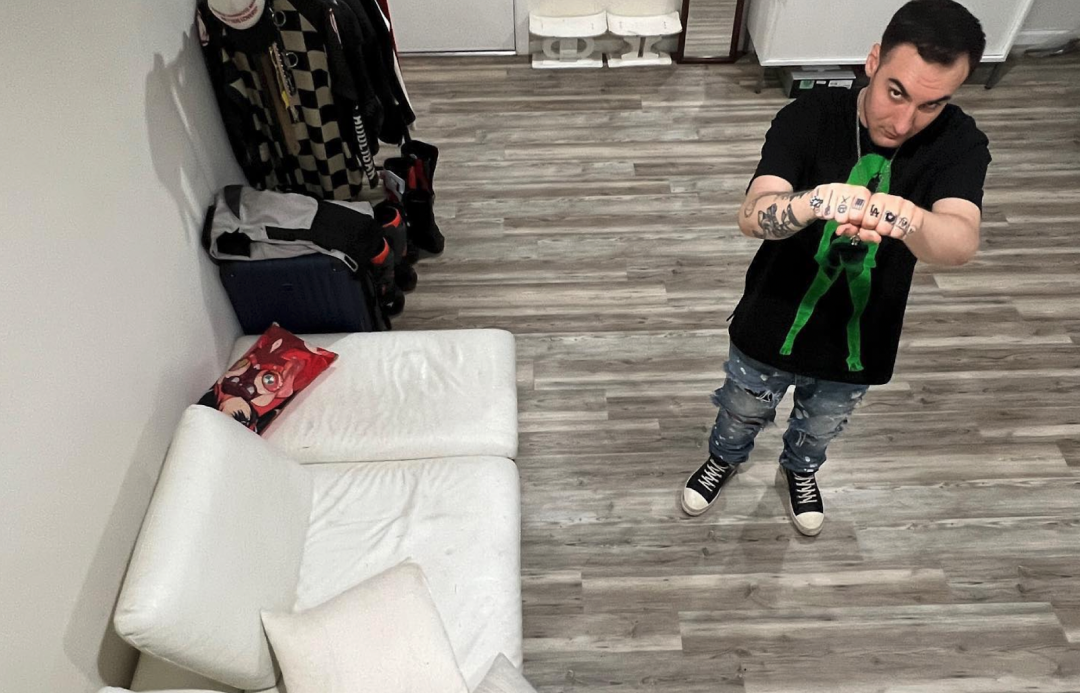 Do you have any advice on how to send loops? What are common red flags?
Ghostrage: I generally like working with people who don't just hit me up, asking to send loops or whatever the case but try to build a relationship with me. I'm a normal person with feelings and hobbies. Don't approach a person like, "what can I get out of them?" Approaching a person should be like, "what can I contribute to what they're doing?" When you look at it that way, it will help change everything in your life. Focus on collaborating, don't focus on, "I want to get a placement with this person and get 50/50 splits on BeatStars because they used my loop."
Outside of music, what do you enjoy the most?
Ghostrage: I meditate. I go on walks a lot. I literally just enjoy life, hang out with friends, go swimming, or whatever. I try to get out of my head. The majority of my really good friends aren't even really in rap music. I would say the person I'm closest to in music is probably Bighead. I consider him one of my best friends, and that relationship goes back over half a decade. But besides him, most of my friends are outside of music. The music comes out better when it's not the only thing you're hyper-focused on. We need to have other stimuli besides music. I like fashion a lot. That's something I want to start getting into as my career goes on, and I want to start being heavily ingrained in design and start my own clothing company. But not on some streetwear. I want to end up doing high-end stuff, like Rick Owens.
Do you plan to establish yourself more as a brand? For example, releasing producer albums?
Ghostrage: At the end of the day, what I like doing is collaborative albums, like Metro did with 21, where they're both listed as artists together. In terms of establishing the Ghostrage brand more, I like the fact that I'm the hidden beast. That's what I love doing. I'm sure there's going to be a time in my life when I end up getting records that become so big that I'm going to be in the public eye a lot more. And when the time comes, I'm down for that. Still, I enjoy how I've literally created an empire and gotten number-one billboard spots and platinum records. Being the guy who's never even known as a part of the record unless you really did your recon. I'm sure that at a certain point, it will be more like a Murda or Metro, where I'm more visible. The time comes when it's supposed to. I'm 24 years old. I've been doing this for a decade, and I started getting my first placements when I was 16. I wanted to ensure that the first core fans I had were people who gave a shit about the music because I knew those people would stick around with me forever and ride for me till the wheels fell off!
Thank you for the interview, Ghostrage!