"Doing more international stuff is the next step" - producer Zimzala in interview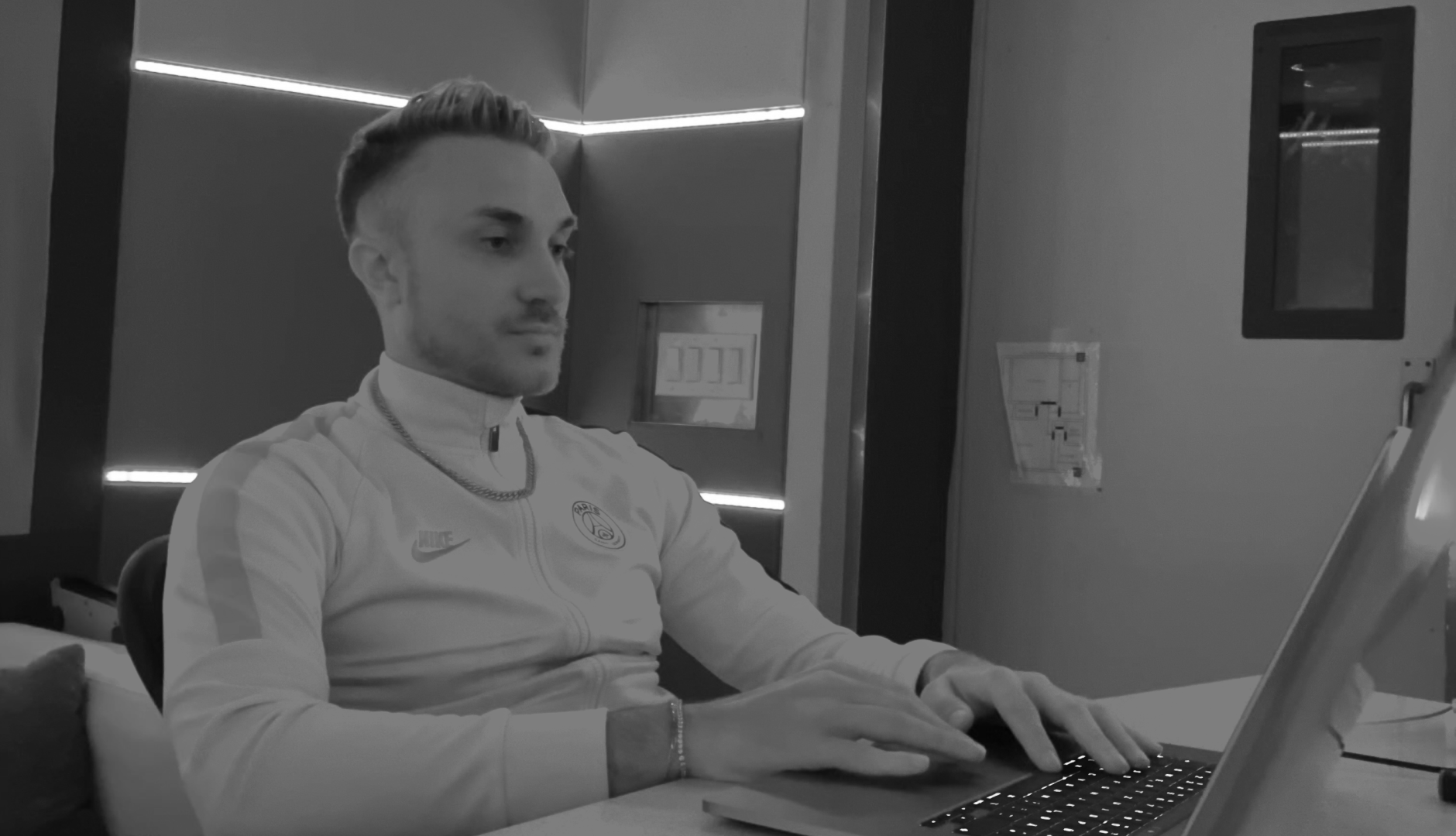 The Bonn-based music producer and songwriter Zimzala produced chart songs for artists of the "Alles oder Nix" label early in his career. These include SSIO, Xatar, Eno and MERO. In an interview, Zimzala tells us how the collaboration with AON came about, what his everyday life as a producer is like and what we can expect from him in the coming year.
---
You regularly work with AON artists. How did the contact with Xatar and AON come about?  
Zimzala: I collaborated with Sugar MMFK on the "Allô Allô" EP landed the first songs that had over a million streams on YouTube, Spotify, etc. That's how we got attention in Bonn and the surrounding area. Then I messaged Maestro, who is the producer of AON and main producer of Xatar, on Insta. He answered me quickly because he knew me from the Sugar songs. Then I just wrote to him and asked, "Bro don't you even want to do some stuff together and produce some beats". He was like, "Sure, send something over". Then I sent him a sample package. He liked it so much that he invited me to the AON studio in Cologne.
What makes AON as a label special for you?
Zimzala: Vision. What I really celebrate about the label is that it goes beyond music. We now have the Goldmann Tower in Cologne. There's always a lot going on. You have a lot of possibilities. Xatar's film is being shot right now. All the producers had the opportunity to work on the soundtrack of the film. It's not this standard that you're only in the studio with rappers. In addition, the vision is much bigger, for example, films or international things, like Goldmann South America. It's not just limited to German rap. The whole concept of the label makes it so special for me.
What is it like working with emerging artists e.g. MERO and Eno?
Zimzala: It's a lot of fun. I've been in the studio with Eno a lot now for his last album. I had produced the first single of the album "Ensar". That was definitely a lot of fun. Super vibe. Super energy. Always really fun with the guys. Eno has now tried a lot of new sounds on the album. You don't have a stuck sound, you can try a lot of things and everyone is young and hungry.
One of your most successful productions is "Mein Kopf" by MERO. The song charted at #11. How did the track come about?
Zimzala: I couldn't sleep at night. Then I opened my laptop and made a sample pack during the night. Then I sent the samples to Maestro the next day. There was the sample of "My Head". Maestro was then in the studio with MERO a few days later. They went through the samples together. That was the sample that MERO picked. The funny thing was that I didn't like the sample at all and didn't want to send it over at first. But then I thought, "Oh, never mind. I'll put it in anyway.".
How did you come up with your producer name?
Zimzala: I think that also came from the time with Sugar. We were in the studio. Then the guys went out for a minute. Smoking or something. I completely finished the beat we started in that time. Five minutes. Then the others came back in and were like, "How did you do that? We were outside for a minute. Now we went back in and the beat is done. It's like magic." So Zimzalabim and the beat is there. I figured the name would stick well in the head and be a cool concept.
What does your day-to-day life as a producer look like?
Zimzala: I have different phases and it depends on which phase I'm in. There is this phase where you are very much in the studio and in the tower. With artists all the time in sessions. There I go to the studio at noon and I'm there until the night. And that's every day. So I eat and work in the studio. Only then home to sleep. Then there's the phase where I work a lot at home and finish beat packages and sample packages. Then I get up and do sports first. Then I chill with my boys and work in the evening. Then there's the phase where I'm abroad. I'm actually abroad every year for a quarter of the year, sometimes even half. It's a mixture there. Half in the studio, half at home.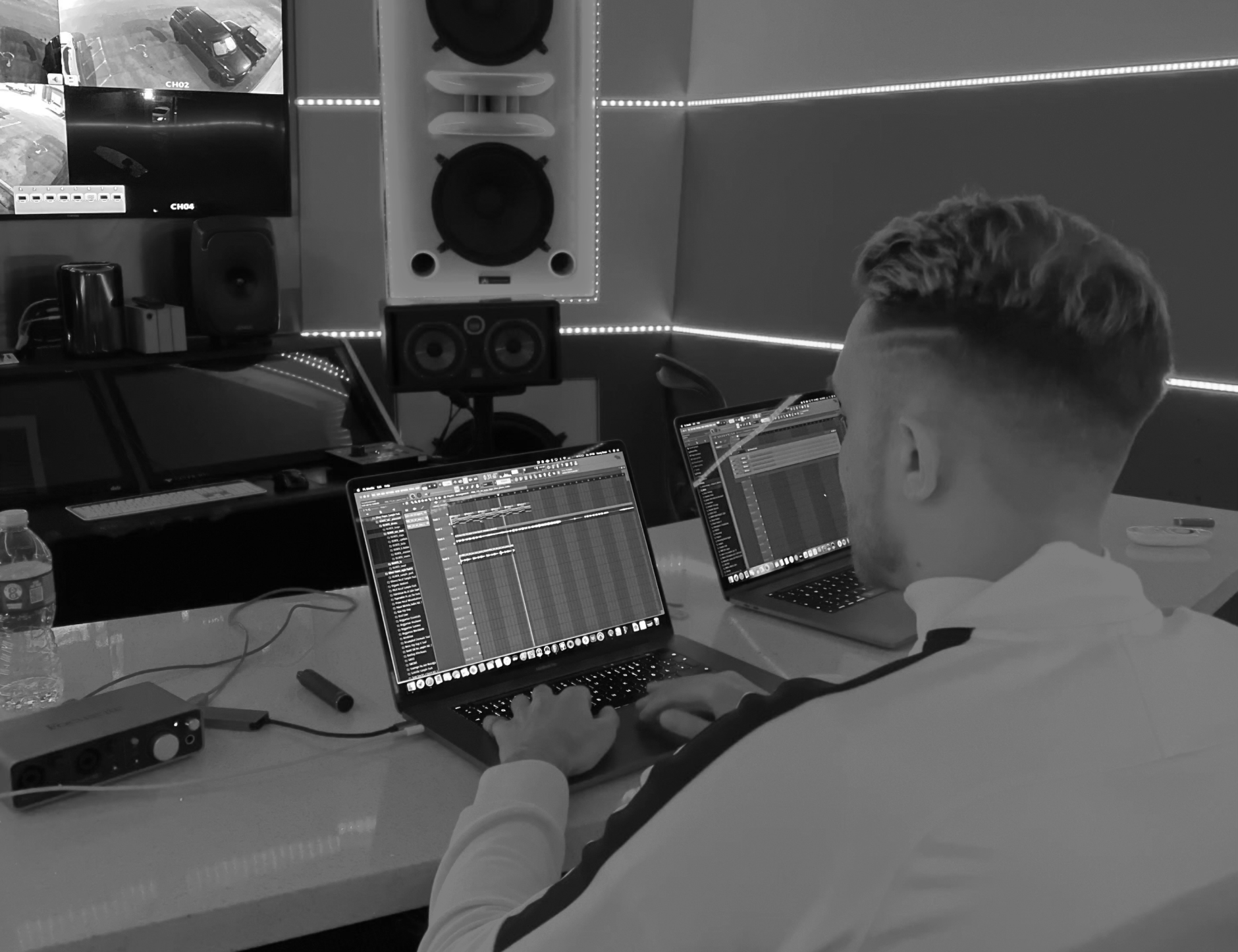 What can we expect from you in the coming year?
Zimzala: Definitely more international stuff. Especially in the Spanish-speaking world. I'm working on a lot of stuff there right now. There will definitely be some stuff coming, which is also my personal goal, because I also celebrate the music. Doing more international stuff is the next step in my career. In the South American and North American area.
---

---
Social Media Zimzala: Instagram