"Going on tours & festivals with people or preparing gigs was formative, but also very grueling" - Tamara Güçlü in interview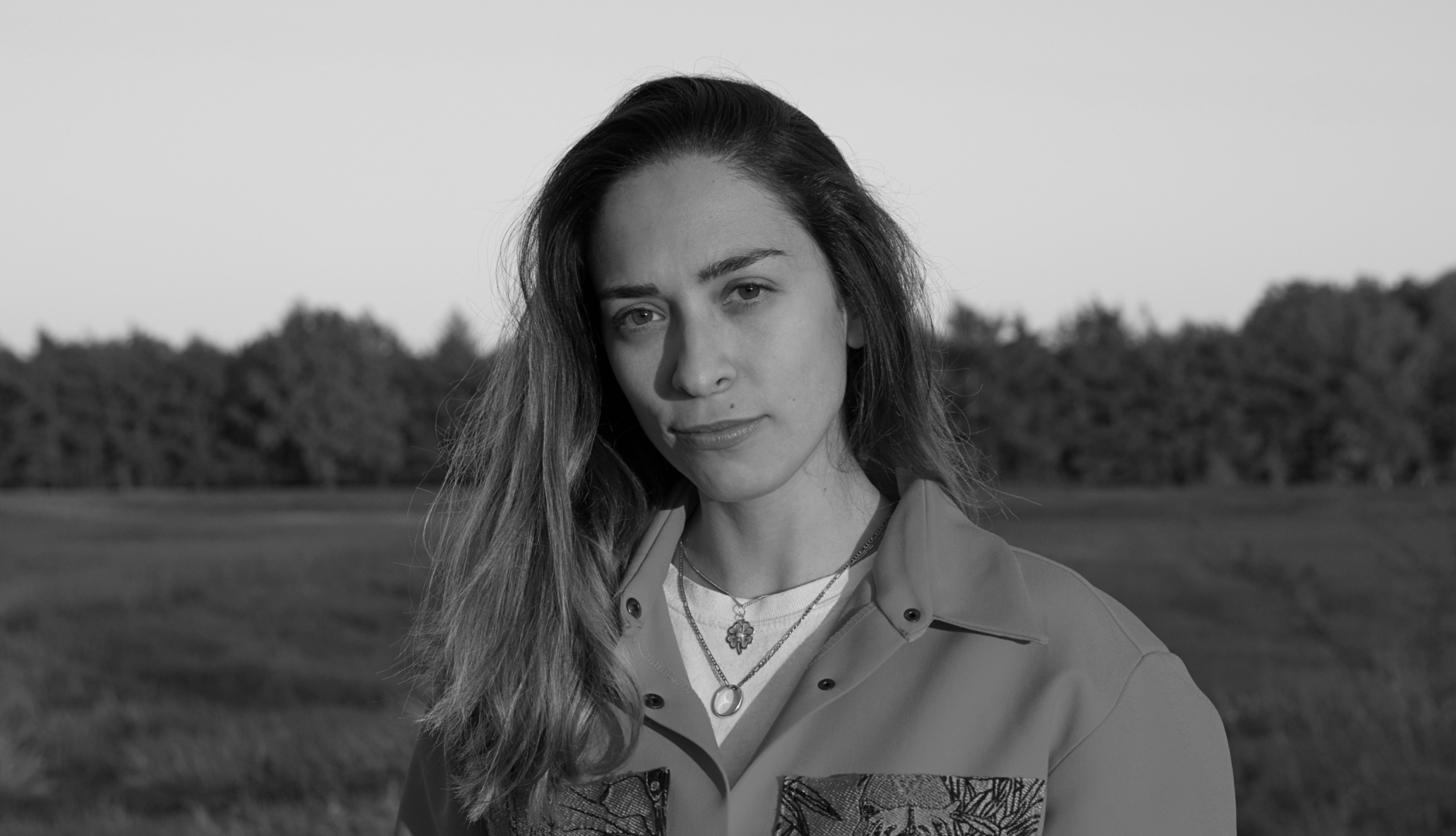 Tamara Güçlü is known as a host, radio and show presenter, freelance editor and as an artist. She is a regular on podcasts and is in front of the camera on pop cultural topics with a focus on hip hop and German rap culture. As a journalist and in music marketing, she has worked for Red Bull Music, PULS, BoomFM and at Musikexpress, among others. She is also a values ambassador for GermanDream. In an interview, Tamara talks to us about her journalistic career, previous professional stations and upcoming projects.
---
Right after graduating from high school in 2009, you did an internship at a Stuttgart magazine and studied journalism for 3 years in Eichstätt-Ingolstadt and Murcia (Spain). You also spent two years at the Axel Springer Academy. How did you come to pursue a career in journalism? And why are you especially enthusiastic about pop cultural topics?
Tamara: In fact, my school years were not necessarily formative for my career, as the focus in high school was on the natural sciences, which meant that the time was rather torturous for a creatively inclined person. The framework for creative work was simply missing. But the school organized a career orientation day in the upper grades, where an external coach took the time to talk with a group of students, including me, about goals, focuses, ideas and dreams for the future. The goal was to create a mind-map of what they wanted their future life to look like. Interestingly, it now turned out that my gut instinct was to draw exactly how my career would eventually unfold. The coach then brought Eichstätt (a city in Upper Bavaria) into the conversation during the course of the day, which was out of the question for me at first, since living in a metropolis was always the desire. However, the more I looked into the focus of the university there, the more I was taken with it. Especially the craft journalism in combination with an additional language convinced me in the end. So mentally, I decided on this course of study even before I graduated from high school.
A short time later, when I went home to the village at night after partying, I saw the free magazine "re.flect" on display, the design of which I liked very much. Thereupon I applied for an editorial position there as an intern. Shortly after graduating from high school in 2009, I started working there and thus the foundation was laid.
The magazine itself is a mixture of a city magazine with content on a wide variety of topics concerning the city. Be it art, sports or similar. At that time, I already had a great affinity for hip hop, especially rap, but simply didn't know enough about the music industry, the journalism behind it or the connections between the various components of the industry. In the course of my internship, I learned more and more about editing, networking, and the people involved in the world of pop culture, which was completely unknown to me as a 19-year-old at the time. It was only over the years that Hip Hop evolved from a subculture in 2009/10, in which I felt very comfortable and was also subconsciously sure at the time that this was to be my career path, to the popular industry it is today.
In the meantime, you have pursued numerous projects: As a presenter at BoomFM on the radio, as an editor at VICE and as an artist manager at Red Bull. Which projects did you enjoy the most? And why?
Tamara: That's pretty multi-layered. But I would say that the time at Red Bull was almost the most formative, because it was then that the decision became clearer and clearer that I wanted to make music myself and not just help other producers/artists become more successful with their work. I wouldn't have realized that without the connection to the Red Bull studio and the intensity of that job. What was different about this job was that the focus was not only on interviewing but also on working with the artists and their work. This made me realize more and more that this is what I want to do with my own content. Going on tours & festivals with people or preparing gigs was formative, but also very grueling.
What projects have been the most fulfilling for you?
Tamara: Fulfill is the wrong word. It was also incredibly draining to fulfill the wishes of the other artists I worked for, as well as my own. This was also a reason to quit this job after one and a half years. It was the most formative time, but also with painful realizations at the time, which now seem to make sense in the end.
In the meantime, you have new projects lined up as a presenter for Bavarian Radio, as a host for Arte and also as an artist under the name TAM. What are your visions and goals for these projects in 2022?
Tamara: It's all built on the feeling of "I can identify with this". I'm fully behind it and I don't have to be ashamed of it. At the same time, I hope that my music reaches a certain level of meaning so that people can derive value from it. This relates to both the journalistic and musical basis. What's important to me here is not to take the rap for things I don't want to take the rap for. That was an important lesson of the last ten to twelve years. The lyrics I choose based on my positive as well as negative emotional experiences or even feelings can provide therapy, joy or simply relaxation for some. I also feel that musical works have an intention to fulfill. That always sounds a bit pathetic, but I think it's important to make SOMETHING where you can say in the end it made it better than it was before. That's especially difficult as a freelancer, because there's often a trade-off between financial situation and attitude. This year, new music will definitely be released. But now first come the live versions of the songs from the EP.