Red Jon - "Since then, I've been able to work with some of my favorite artists and producers."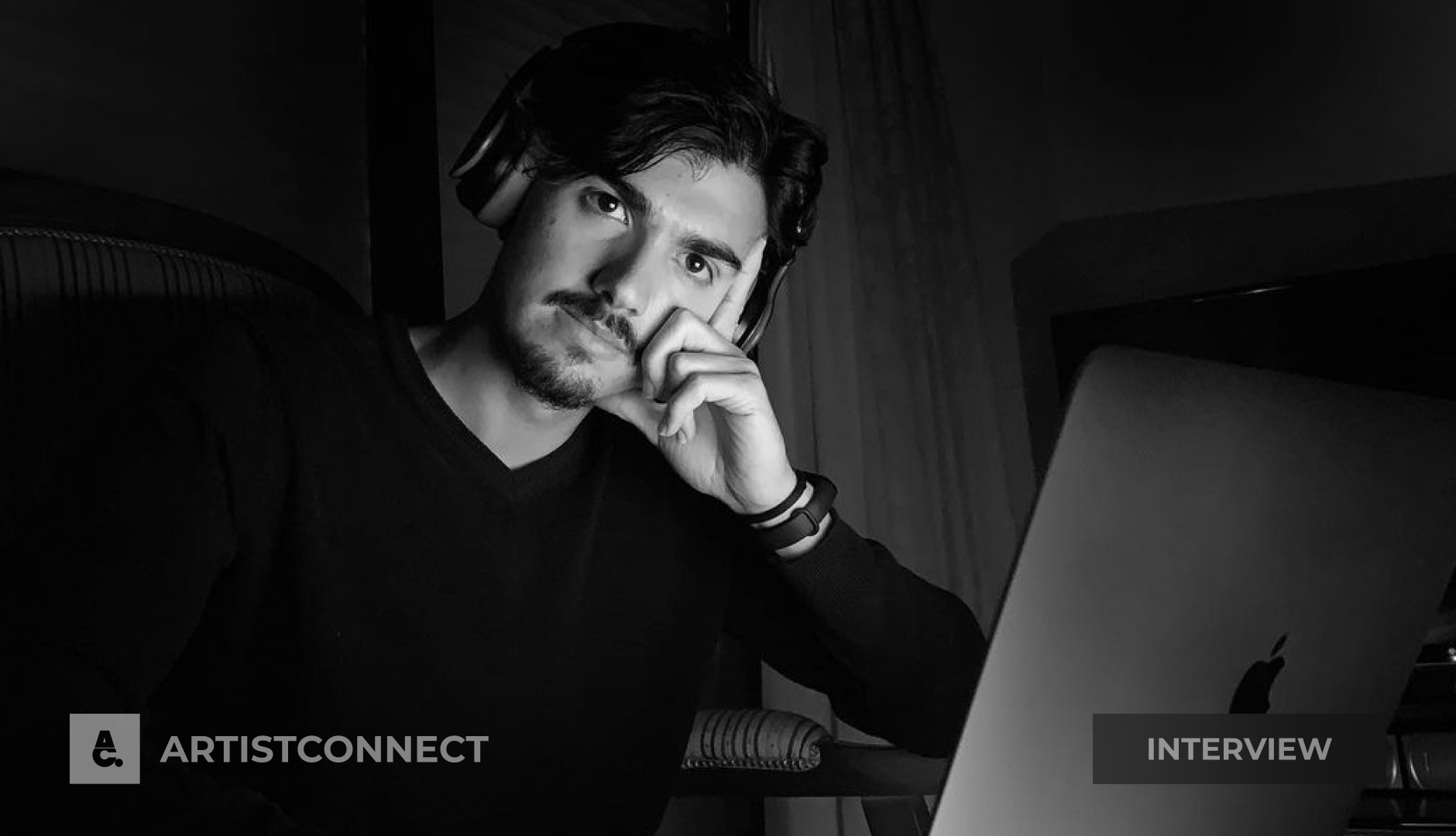 Red Jon is a Billboard producer from Portugal. He started messing around with GarageBand back in 2019 and took production seriously in 2020. Red Jon made his breakthrough by producing the song "Count on me" by DaBaby & NBA Youngboy. Since then, he has been involved in other international productions such as "Live Life Die Faster" by Hotboii & Kodak Black and "Body Language" by Shordie Shordie.
In an interview with ArtistConnect, Red Jon talks about his beginnings as a producer, how the collaboration with DaBaby and NBA YoungBoy came about, and what we can expect from him in the future.
---
How did you start producing music?
Red Jon: Music has been around pretty much since ever. I started playing piano and guitar as a hobby when I was a little kid, though I only got in touch with the production side of hip-hop in 2019. I remember having the song "Who Shot Cupid?" by Juice WRLD on repeat and thinking how cool that guitar melody was. That song triggered me to search for the producers making those instrumentals. I found out about type beats quickly afterward. From YouTube tutorials to hip-hop production subreddits, I started learning and messing around with GarageBand, which then evolved to Logic Pro. When the pandemic hit, I saw it as the perfect opportunity to dedicate more time to music production, which became my "side hustle" around that time.
How did the collaboration with DaBaby and NBA YoungBoy come about?
Red Jon: I remember waking up and checking my e-mail while still in bed. I had one stating "DaBaby ft. NBA YoungBoy (co-prod Red Jon)," and I was like, "yeah, right, another spam e-mail." As I read through, it stated some weird details that seemed too unlikely to just come from a random spam e-mail. I then messaged TnT asking if that was legit, and he confirmed it. TnT and HurtboyAG used a guitar loop I had made with producer friend Bapsxx during the days when YoungBoy and DaBaby were locked in working on the mixtape. Needless to say, it was hard to work that day because I was hyped.
How would you characterize your sound?
Red Jon: I've always been slightly more prone towards the melodic and emotional lanes. Folk and indie music, the main genres I listen to besides hip-hop, have significantly influenced how I create and shape my sound. Plus, since I'm quite comfortable around guitars and keys, incorporating those instruments and laying them as a foundation for my melodies and beats came as a no-brainer back when I started. However, one of my goals this year was to broaden my range of sounds and to learn how to convey different feelings and vibes. That has led me to dive a bit deeper into the uptempo and soulful type of sound. Still, a lot to learn, though it has been quite fun.
What can we expect from you in the future?
Red Jon: This year has been pretty wild for me. I managed to become a full-time music producer, something I would never imagine myself being back when I graduated with a Master's Degree in Management 3 years ago. Since then, I've been able to work with some of my favorite artists and producers. That in itself only makes me more certain about being on the right path, and it puts me in the right mindset to keep striving for greater accomplishments. Looking at the future, becoming an RIAA Certified Gold Producer is definitely my biggest short-term goal. I plan to keep working closely in the American industry, improving my sound and learning as much as possible with so many talented producers with whom I can collaborate. In a slightly longer time, I plan to enter the Portuguese hip-hop scene and start working with artists from my country.
Thank you for the interview, Red Jon!