"The career ladder should be climbed step-by-step with it" - No Love Rights Management in an interview

In an interview with the management of "No Love", Olak Grütter (known as NIZA) & Mike Buck answered our community's questions about the publisher's mission, vision, producers and successes.
---
What is a music publisher and what tasks does it perform for artists or producers?
NIZA & Mike Buck: Simply put, the main task of a music publisher is the work around GEMA. There are many administrative and financial tasks. For example, when a song is released, the credits and splits of all authors must be clarified so that the song can be correctly registered as a work. In addition, a music publisher keeps track of royalties. Since GEMA has different accounting periods, the music publisher must regularly check whether a work has been correctly listed and accounted for.
Generally, as a music publisher, we make sure that the paperwork is taken care of for the producer. He should be able to focus completely on his music. Additionally, as a publisher, we take care of pitching the beats or samples. We mostly send the music of our producers directly to artists, but sometimes also to their management or label. We also bring our producers on location to the studio sessions with the artists.
Furthermore, we also offer our authors intensive support in the management area. This includes a lot of marketing:
e.g. we let publish media reports about our producers in cooperation with journalists. Their internet presence is maintained on Wikipedia and Genius, among others, so that their discography is always up to date.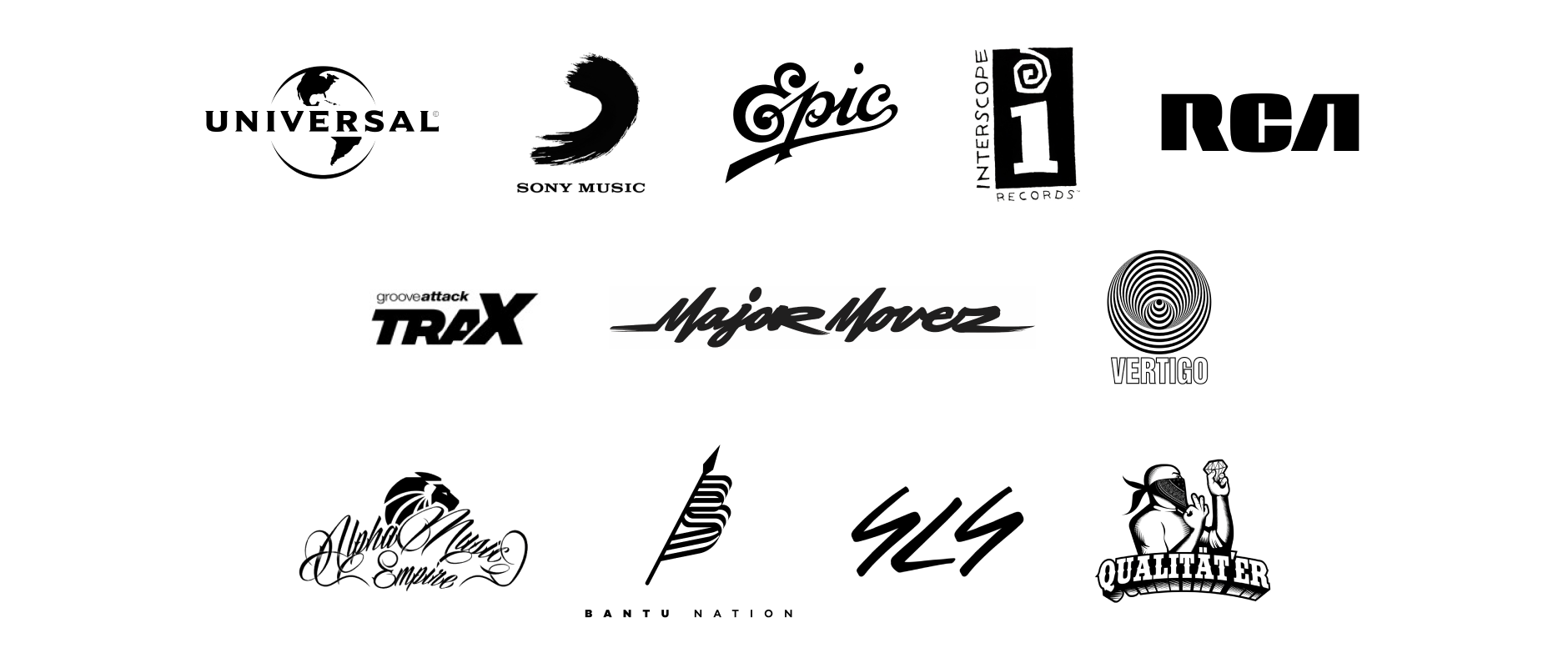 What are the vision and mission of "No Love"?
NIZA: We offer 360-degree support, i.e. management and publishing. That's because we built the publishing house according to my wishes and the needs of a producer. When I signed my first publishing deal with a major company, I had high expectations for my career and immediately realized that I was missing management. With "No Love" we want to offer exactly what I expected at that time. With that, we want to give every single producer at No Love the feeling that they are being taken care of. This concerns on the one hand the communication which should be fast and direct. On the other hand, that the producer is given a direction, so a mentor who stands by him. The fact that No Love is not an edition of a major but a 100% independent publishing house gives us the advantage of short decision-making processes - in other words, full flexibility.
In addition, "No Love" lives a really familiar culture. There are always open sessions organized where all of the team can meet to work together on beats and samples.
How does "No Love" specifically promote the careers of young producers?
Mike Buck: We respond individually to each producer. We give valuable feedback and try to bring him forward in his music. Even though as a manager I'm mainly responsible for the paperwork, I'm still very often in the studio and get involved in the creative process. My ear has been trained to recognize if a beat can be placed or what is needed to make it suitable for placement.
Because we have our family culture and work closely as a team, our producers also push each other. Everyone tries to help the other. We don't have a competitive mindset.
Together we create synergies. Since we are producer (NIZA) on the one hand and manager (Mike) on the other, we can support our producers in all areas. This concerns the expertise for the music and also for the business part.
With whom does "No Love" work together or which partners do you have?
NIZA & Mike Buck: As an official partner we work together with the Hamburg label Marue, which is run by Martino Maeck. We have a partnership which concerns the publishing activities or Marue is docked as an edition at No Love. Otherwise there are numerous artists with whom we have already worked. If you want to get an overview of them, you can check out our discography in the No Love Music Publishing Spotify Playlist:
Which producers are under contract with you? Who of your producers has already landed major placements?
Cano Millano (Kollegah, Farid Bang, Veysel, Olexesh, etc.)
Don Gima (Azet, S4MM, Noizy, etc.)
Deafect (Milonair, King Khalil, Kalazh44, etc.)
Kesto (Kollegah, NGEE, Milonair, etc.)
Pjeter (Mozzik, Kollegah, Kalazh44, etc.)
Spotless (Data Luv, Calin)
Dennis (YA x Mashkal, Celo & Abdi, Shadow030)
LA91 (Ramo, Shadow030, Alpa Gun)
IamZAN (Sugar MMFK, Nu51, Dedo, etc.)
1lxtellem (reezy, OMG, Sero El Mero, etc.)
and other producers like Xali, DAVH, TBEATZ, Ozo, Hittek.
Which producers are signed with you or how can become a part of "No Love" as a producer?
NIZA & Mike Buck: Producers can send us demos at any time by mail to demo@nolovemusic.com. When we sign someone, we listen to their beats first, of course. But at least as important is the attitude of the producer. He has to be open for the cooperation with different artists. The career ladder should be climbed step-by-step. At the same time he has to be flexible and on point when needed (e.g. when a studio session with an artist is coming up). You must not be too shy to invest your time and stay on it continuously. Because sometimes you produce beats without knowing who might pick them later.
Apart from musical skills, we also put a lot of emphasis on the interpersonal level. It is the basis for a long-term cooperation.
---
Social Media No Love Rights Management: Instagram