KrishnaMusic - "Working with Tory Lanez was definitely the key moment in getting recognition for me."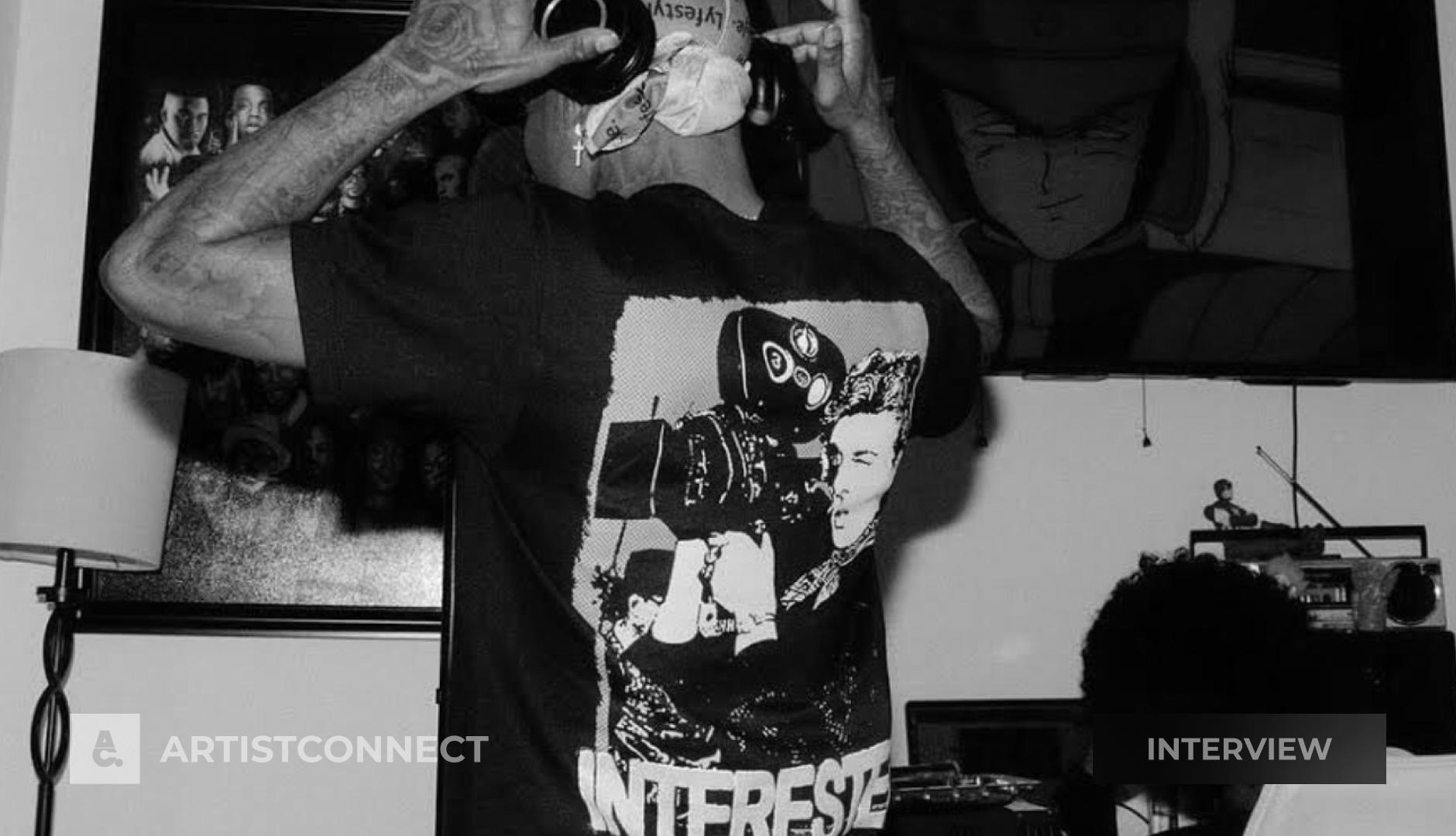 KrishnaMusic is a Grammy-nominated, multi-platinum producer and violinist, born in Queens, NY, and raised in Jacksonville, Florida. He has made a name for himself through his collaborations with Drake, 21 Savage, Future, and Tory Lanez, among others. His most successful productions include "Broke Boys" by Drake & 21 Savage, "BACK TO THE BASICS" by Future & "Horses" by PnB Rock, Kodak Black & A Boogie Wit da Hoodie.
---
How did you come to play the violin, and what role does it play for you today?
KrishnaMusic: My grandmother, who I consider my mother, had me start learning the violin at the age of three. She paid for my lessons from then until about age seven. From that point on, I taught myself. Violin plays the biggest role in my career now more than ever because, as you said, it's uncommon in the Hip Hop scene. These days I do more violin work for syncs than I do producing. The opportunities given by being able to play an instrument are quite more frequent than being a producer, from my experience.
What was the key moment you gained recognition in the music industry?
KrishnaMusic: Working with Tory Lanez was definitely the key moment in getting recognition for me. Having a record with him in Fast & Furious 9 was the start of a new chapter in my career, and I consider him a brother beyond our music catalog. After Fast & Furious 9, he invited me to his home to create more timeless music together, and the rest is history.
You have worked on sync placements for Marvel. How did you get into the sync production, and how is it different from the music industry?
KrishnaMusic: For the general public, Sync placements mean having your music placed in visual media like movies/TV shows/video games, whether that may be music production, composing, sound design, etc. I got into sync through a connection of mine in the music industry. I had the opportunity to do pretty basic music editing and sound design for a Netflix film called "Project Power." Unexpectedly, the title went #1 for several weeks. Even though my impact on the film was minuscule, I received more opportunities after that because of it. I already had a record in Fast & Furious, working on Project Power, and had the ability to play violin on a professional level. I had an out-of-the-ordinary but pleasurable experience mentoring a youth orchestra in Thailand for a week. The conductor of that orchestra recognized my work ethic and introduced me to a few people who work on titles for the animation studio "MAPPA." Putting all my focus into violin and scoring, I helped write and play the violin for Attack on Titan season 4 with another American producer who helped mix the entirety of it, "SkynnyThatsWhatsUp." That project really put me on the map in sync, especially overseas. I started working on many other major anime such as Jujutsu Kaisen, Demon Slayer season 2, Yasuke, Chainsaw Man, Dragonball Super, Super Hero, SpyxFamily, etc. Mostly "MAPPA" titles. Working in that lane opened doors to even bigger films and games like Spider-Man, No Way Home, Miles Morales, God of War, Wakanda Forever, Batman, etc. The sync side of the industry is extremely different. It's not as oversaturated but more cutthroat. Think about it. There are more people producing and making beats than those who write scores and create music for visual media. Almost everyone who composes and scores do not make beats. Doing both allows me to stick out on both sides and obtain opportunities others wouldn't.
What is it that you are struggling the most with right now?
KrishnaMusic: I'd say I struggle with sleeping habits. I've been sleeping for about 45 minutes a day for the past two years. I often work on 6-7 projects at one time and run businesses outside of music. Each project has different deadlines, working with different people, and different schedules. Of course, I don't have to accept working on all of them, but it's my choice. My ultimate goal in life is generational wealth. My entire bloodline, centuries after I'm gone, must never see the poverty or struggle I've faced. Being homeless at 14 and taking care of a family by myself distilled a hungry mindset that I will never shake. Sacrificing my health for that couldn't be an easier choice. However, I don't plan on maintaining that work ethic forever of course.
What is your advice to aspiring producers and musicians?
KrishnaMusic: The best advice I could give to any producer or musician reading this is to be different. There are so many people doing the exact same thing and creating the exact same sound in this industry. What worked for them will not always work for you. This applies to anything in life. "What can you provide for me that they cannot? If I can get the exact same thing over there for a better price, why would I go to you"? Look at what you create from a consumer's perspective and produce something you wouldn't be able to get enough of if you were them. Patience and consistency are key.
Tell us about your plans for the future.
KrishnaMusic: My plan for the future is to continue to prosper in life alongside those I starved with.
Thank you for the interview, KrishnaMusic!
KrishnaMusic: Thank you for having me.