"All my artists will release this year, I'm allowed to spoil that." - Julia Gröschel in interview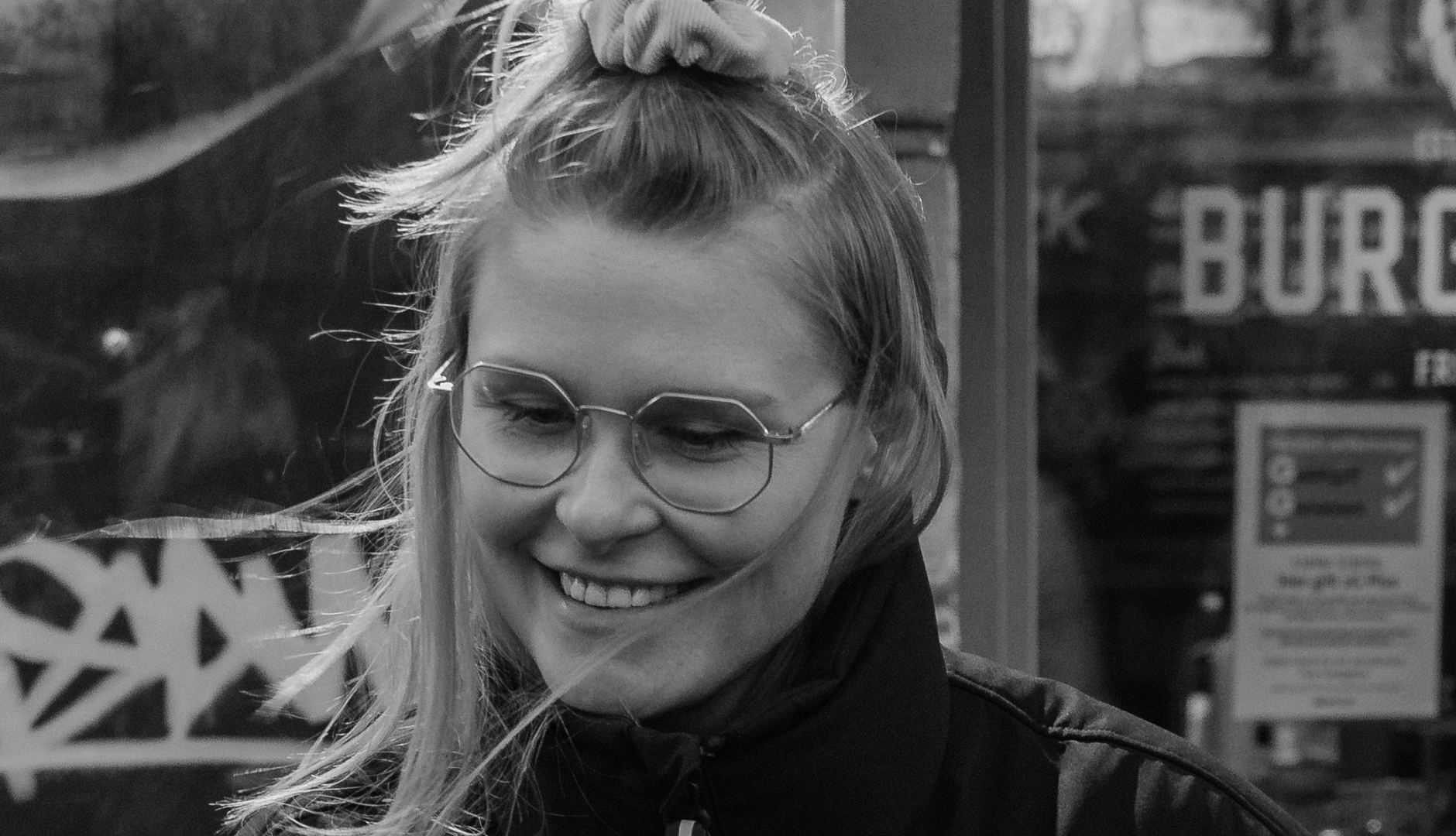 Julia Gröschel is active as a manager, event manager and mentor in the German hip-hop scene. After her time at "VICE", among others, she founded her own artist management agency "sechsfuenf management". Her roster includes 8 artists, which she takes care of from management, conception to press relations. We interviewed Julia about her beginnings as a manager, "sechsfuenf management" and future projects.
---
After your time at VICE, you founded the artist management company "sechsfuenf management" in summer 2019. Even before that, you were active as a project manager for various artists. What was your path to management like?
Julia: My path into management was actually only logical because I come from an administrative background. I worked for a few years as an assistant to the management at VICE and RTL Radio Center Berlin, among others, and learned the job from scratch. At some point I thought to myself: how can I combine my talent for organization, which I really enjoy, with my love of rap music and, at best, earn money with it? And so, in the course of reflection, the perfect match emerged - music management. For many years I had the conviction that I could "only" organize and had not appreciated that as a value at all. But the more professional experience I gained over the years and the more people I got to know in the creative industry, the more I realized that this is a skill I don't have to minimize at all. After all, it's not "just" organizing something. It's a skill that is very valuable to what I do, that gives direction to a lot of people and makes the job easier for all parties. I have spent time with musicians since I was young. I come from near Berlin. So for me, the Berlin scene was never far and you got to know each other through corners. Through Rap on Wednesday, various concerts, Facebook, and later Instagram, we became more and more connected. Someone always knows someone who makes the guest list, someone at the label or distribution or has already pressed a record himself. As time went on, I became more and more confident in myself. I told myself that I really want to do this now, to leave my footprint in the scene. I can make things better. Both for the artists and for the fans in general.
What makes working at "sechsfuenf Management" special?
Julia: What makes my work special is the way I deal with the artists, because I don't do classic management, but leave a lot of room for creativity and personal growth. I have a strong cultural approach behind my work. I try to involve my artists everywhere so that they understand what my work is in the first place and also get an understanding of what such a project is all about. So what has to happen for a vinyl to end up on the shelf. Every one of my artists knows how to press a record, organize a concert, upload songs to Spotify or fill out a label copy. Unfortunately, most artists don't have enough knowledge about the music industry and about certain processes. As a result, they make the wrong decisions because they lack the basics to act on their own responsibility. That's why I bring my artists on board for most of the topics and also tell them about my problems so that we can make the collaboration more productive. I don't want to be the puppeteer operating a puppet. We make the decisions together.
What do you enjoy most about managing?
Julia: What I particularly enjoy in management is dealing with the artists, finding creative solutions and bringing people together. It's very important to me to create synergies and put together the most diverse constellations of people, where new business relationships or even friendships often develop. But I also enjoy "out of the box thinking", especially in underground rap. This way you can try out a lot, learn and move forward according to the try and error principle.
What projects do you and your artists have in store for us in the near future?
Julia: All my artists will release this year, I can spoil that. There is one artist where people are certainly not expecting it. Slowly but surely we are starting to do live shows again now. But that is still limited with my roster, because we are still in the middle of development with many projects. Other than that, I'm personally working on expanding my workshop formats. Maybe also offering group workshops in the future, we are currently still in the conception phase. I also take care of events and concerts of other artists and brands, but currently I have to look for the most effective use of my time. This year I will also appear for the first time as a speaker at events and podcasts. I'm sure I'll make an appearance at Beatcon in the fall. I'll be putting my face and word contribution out there more in the future to bring in my female perspective. I'm already noticing it on my Instagram channel that people are always taking something from me and finding it interesting how I approach things and what I stand for - just being a strong woman, but still not having hair on my teeth. I also make wrong decisions, that's part of it. I want to give people the courage to make their dream come true. Trust the process!