Zeeko & Veteran - "One of the most amazing experiences was hearing our songs on stage."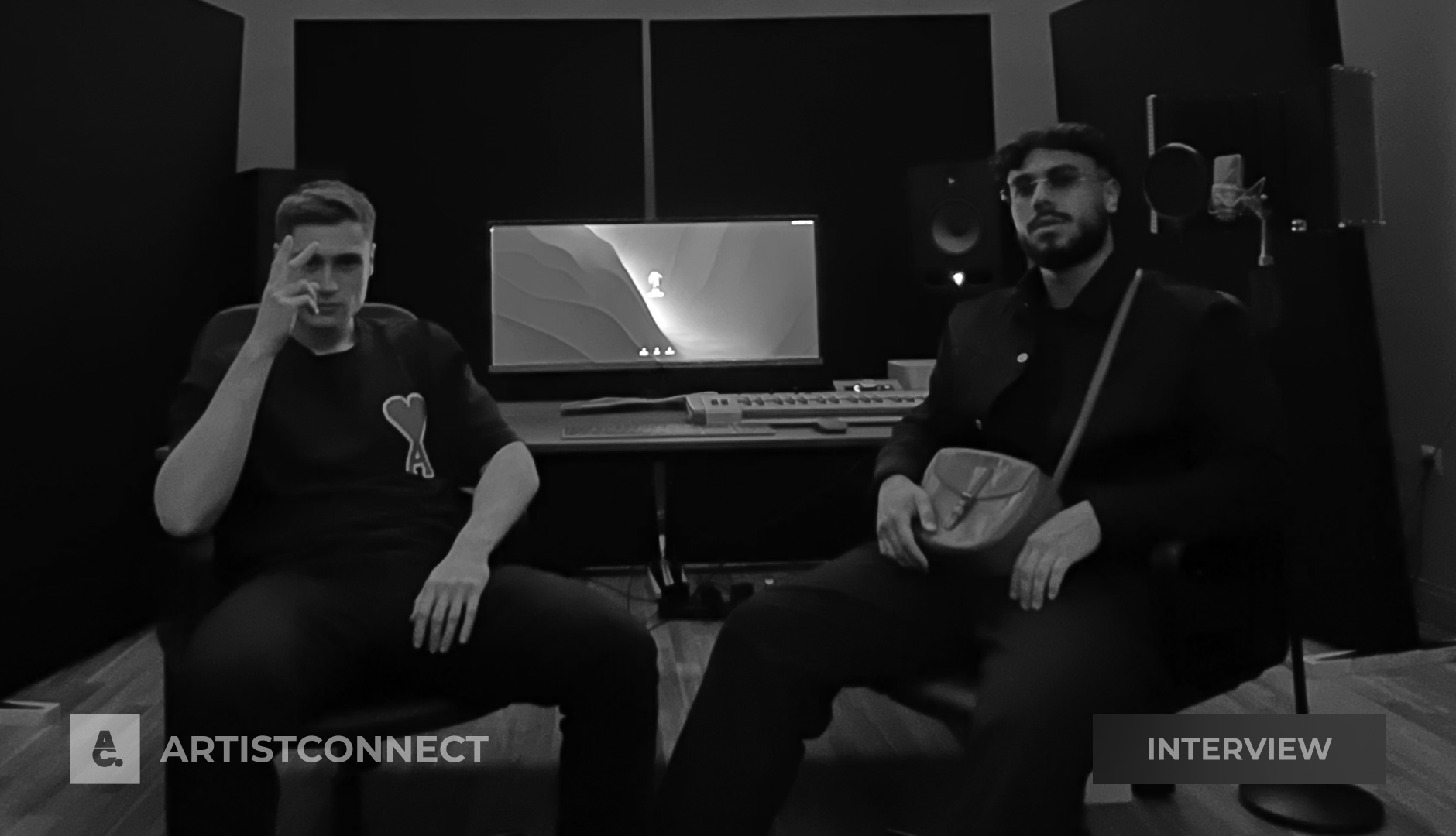 Zeeko and Veteran, born Yussef B. and Maikel S., is a producer duo from Germany. In Germany, the duo made a name for themselves by producing the single "Lambo Diablo GT" by Capo, which was awarded gold three times. In addition to numerous gold and platinum awards in Germany, the duo has produced several songs for French artists such as Lacrim, Tiitof, and Cheu-B.
In an interview with ArtistConnect, Zeeko and Veteran talked about how they got to know each other, their plans for the future, and how they feel about their productions' successes.
---
How did you get to know each other?
Zeeko and Veteran: We have been friends since 2010 and noticed from the beginning that we have similar tastes in music and have the same passion for it. As a result, we spent more and more time together and then came up with the idea of making music together as a producer duo. We then realized that we complement each other very well as a collab. From then on, we spent a lot of time together and constantly improved our music.
What was it like to experience the success of "Lambo Diablo GT?"
Zeeko and Veteran: It was incredible and felt surreal. We grew up with the music of the Azzlackz and have always been big fans, especially of Capo and Haftbefehl. When we were working on the album "Alles auf Rot, "we were very thankful to be able to produce music the way we always imagined. Our love for music has always been the main focus, and something so great has developed out of it. It's incredible! One of the most amazing experiences was hearing our songs on stage and seeing thousands of people vibing to them. You can't describe this feeling! Hearing your music playing in a bypassing car, bar, or restaurant is crazy! Lambo Diablo GT was certified triple gold and platinum, and many other songs we produced got certified gold. We can look back on our awards proudly.
You have produced for several French artists. What made you decide to produce songs in France as well?
Zeeko and Veteran: One of our favorite rappers, if not our favorite rapper in France, has always been Lacrim. He was one of the biggest inspirations for making music when we first met. His songs have always been melancholic and dark, and he has created the vibe that we love. From the beginning, we knew we would like to produce internationally one day. Today we can proudly look back to songs we produced with Lacrim. For us, big success is the song we produced with Aribeatz and Lacrim that got certified gold. Even our first release was a song in France with Kozi Niama. Besides the American music industry, we got also inspired by the French music industry. Our sound fitted perfectly. We then started to connect more with french rappers, which worked very well.
What can we expect from you in the future?
Zeeko and Veteran: We have a lot of plans for the future! We just finished our first music studio together: Zeeko&VeteranStudios. We plan many sessions and intend to get our sound and focus to the next level. We are working on several national and international projects and are focused on continuing to make timeless music.
Thank you for the interview, Zeeko and Veteran!