BRYVN - "It's been an honor to be able to work with him. This album is now RIAA platinum."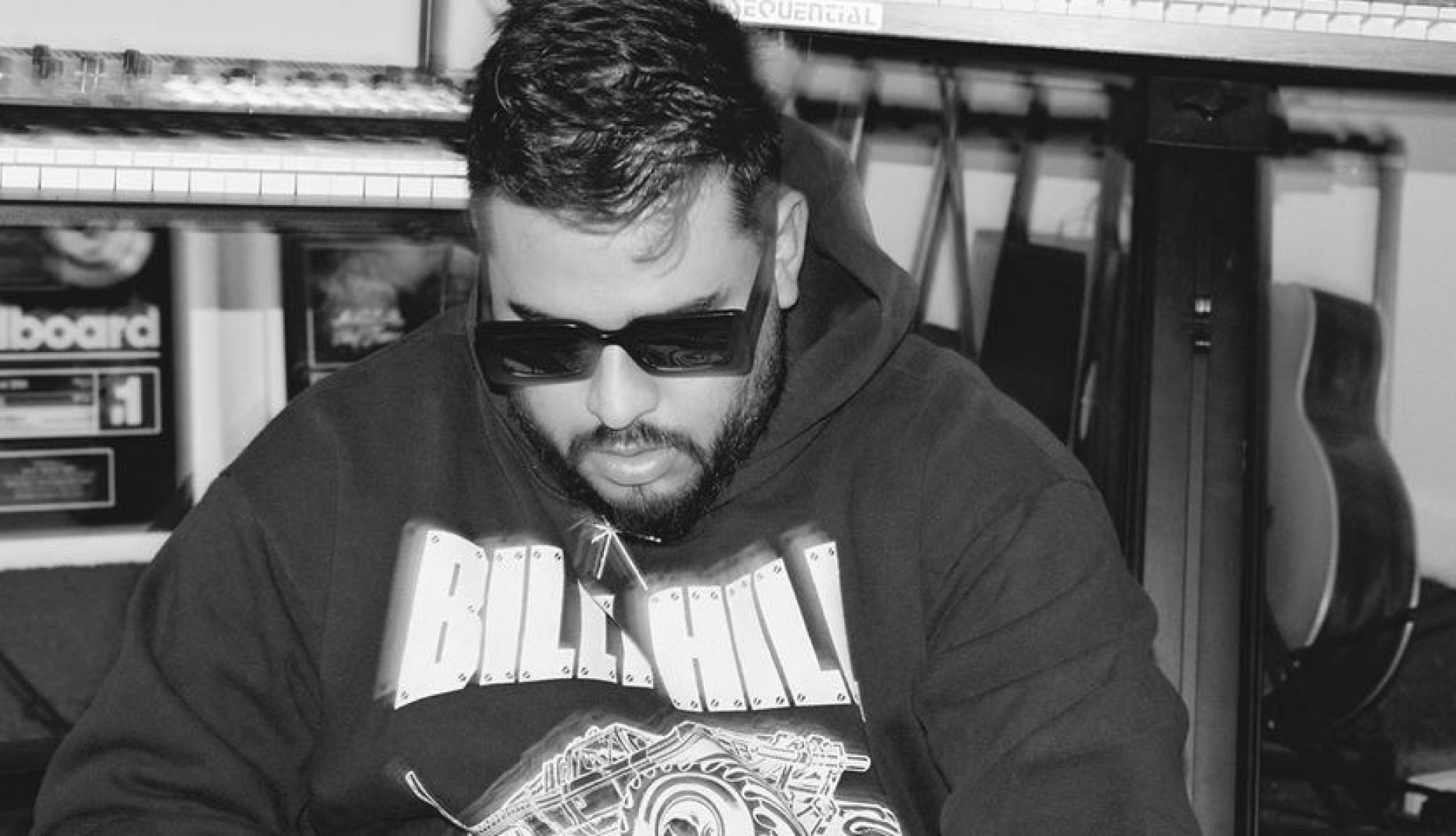 BRYVN, born Bryan Yepes, is a multi-platinum producer, composer, and songwriter. He has made a name for himself, producing for Juice WRLD, Don Toliver, Trippie Redd, Tory Lanez, Jack Harlow, Young Thug, 6Lack, Post Malone, and Big Sean, among others. His best-known productions include "The Bees Knees" by Juice WRLD, "21C/Delta" by Jack Harlow, and "Way Bigger" by Don Toliver. He recently produced and wrote the whole Deluxe album for Post Malone's latest album "Twelve Carat Toothache" with "Waiting For Never" and "Hateful."
In an interview with ArtistConnect, BRYVN talked about his beginnings as a producer, how he would characterize his sound, and what we can expect from him in the future.
---
How did you start producing music?
BRYVN: I've played guitar since I was 12, but I started producing music in late 2016. I was going to college to learn how to engineer. We were required to do an internship at a studio of our choice. When I spent some time there, I realized I actually didn't like engineering and that the idea of creating sounds was my main interest. Around that time, my rotation of music was Drake's "If You're Reading This It's Too Late," Kendrick Lamar's "How to Pimp a Butterfly," J Cole's "Forest Hills Drive," and Drake and Future's "What a Time to be Alive." I was so inspired by all those releases that I started studying these songs and creating ideas as close as possible to them.
I worked with 3-4 local artists in my city, gave them some of my beats, and produced a tape with one of them. Through a good friend, I got in touch with an A&R, to whom we sent the tape. The A&R only liked my productions and started guiding and helping me study the game. So from there, I grew as a producer. I would say that's how I started producing music and taking it seriously.
How would you characterize your sound?
BRYVN: When I create, the only thing I chase is a feeling. If I don't feel something, whether it's hope, joy, love, sadness, or some crazy emotions or energy, I won't bounce it. I believe every idea has to translate a feeling in it. The creation process is a journey on how we encrypt these emotions and messages into a sonic form. I would characterize my sound as a journey of sonic feelings.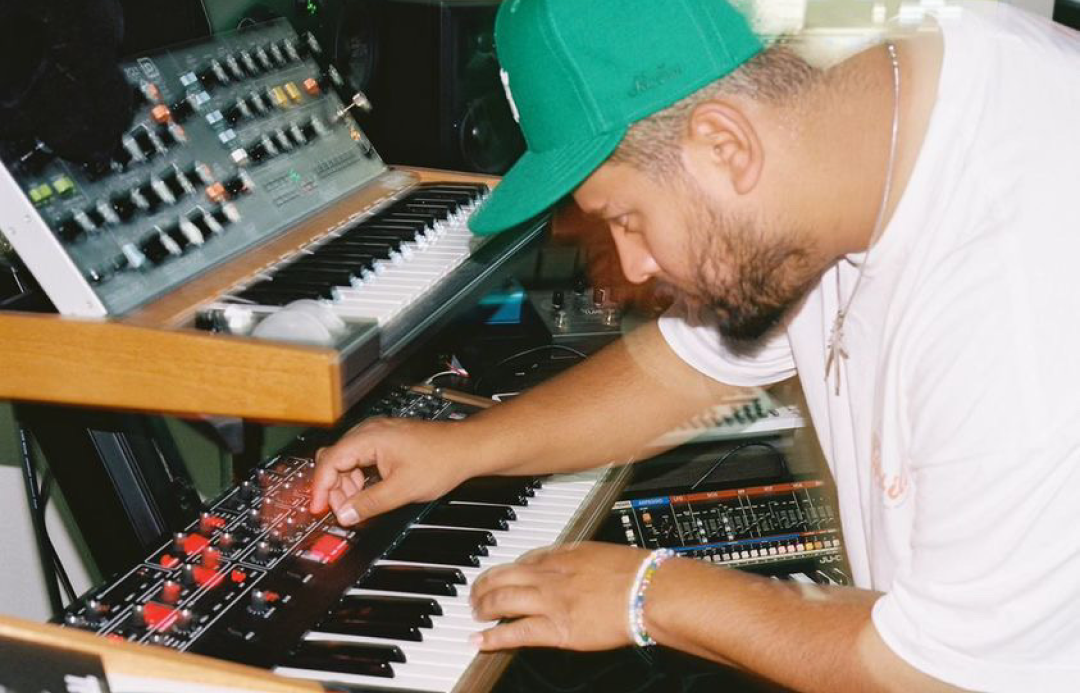 Which of your productions are you particularly proud of?
BRYVN: I love all my productions so much. They all have their stories of how they were created and brought into the world. But I will give you some of my favorites and why.
Juice WRLD - "The Bees Knees"
BRYVN: This was my first major placement. My first number-one. My first RIAA platinum album and my first gold single. I produced this song with Hit-Boy, G. Ry, and No I.D., which are nothing but legendary names. This composition only took 3-4 months to place. It's a very special record for me.
Don Toliver - "Way Bigger"
BRYVN: This is one of Don Toliver's best songs on his album "Life of a Don." Seeing how many people love it has been so amazing to me. I've heard this song played at random stores and clubs. People go insane on the radio too. I've had many people tell me how this is their favorite record or how it has inspired them. And I can relate to that.
This song was fun to make with my brother Frankie XY and Sonny Digital. It's always a blessing to win with friends.
Post Malone - "Waiting For Never"  and "Hateful"
BRYVN: These two records are very special to me. The idea of "Waiting For Never" was made in 2020 by J.Lauryn and me. She is one of Post Malone's writers. Later I also brought my friend Frankie XY into the project. She told me that two of the records we were working on were serious. At the end of 2020, Post Malone released a shirt titled "Waiting For Never" J.Lauryn and I purchased it. We thought it would be a single release at the time. When Post Malone dropped his album, it was a bummer to not see any of the records we worked on. I was grateful to have worked on those ones with J.Lauryn. Both songs were released in less than 48 hours. That's crazy.
It was surreal to hear one of the world's greatest artists on something I've created. Being part of the whole album was amazing, especially with my two good friends, J.Lauryn and Frankie XY. Hearing the song "Hateful" was special to me because it was an unfinished rock vibe idea from 2018 that I had back then. At the time, I had no one to send rock vibes to, so bringing it back with J.Lauryn was legendary. Seeing these records come to light after all the years of its process is amazing. Patience is key!
Chase B, Sheck Wes, Young Thug - "Mayday"
BRYVN: This was the first record I produced with my good friend Chase B. I met Chase B at the airport in Sacramento when I was going to see him live on the "AstroWorld Tour." For those who don't know, Chase B is Travis Scott's DJ. I came up to him and told him I am a fan of everything he, Travis Scott, and Cactus Jack have built and done. We had a short conversation. I saw he was about to leave, and before he did, I returned to him because I knew I would regret not asking if there was a chance to send him some ideas I had produced. He told me he had been producing and gave me his number to send ideas to. I sent some ideas, but I got no responses for months. I then saw Young Thug posted a composition I produced with him featuring Sheck Wes on Instagram, hinting they have a collaboration happening. Chase B hit me up, saying we got one. We FaceTimed, and he showed me the record we have coming. It was the one Young Thug and Sheck Wes put on their stories. This record started a strong collaborative duo. Me and Chase B have a bunch of solid records we have produced together. Shout out to Chase B for everything always.
Jack Harlow - "21C / Delta"
BRYVN: I love the composition of this song's second half. I'm a fan of Jack Harlow, so publicly seeing him say this was his personal song was awesome. It's been an honor to be able to work with him. This album is now RIAA platinum.
Young Thug, Kid Cudi, Strick - "Moon Man"
BRYVN: The way this record happened was magical. I have to give a solid shout-out to PJ Escobar, Strick, Neenyo, and Dot Da Genius. Neenyo and I produced an idea that Strick was vibing to. PJ and Strick were talking about potential collaborations for Future's projects. In those conversations, we've said Kid Cudi would be legendary, especially since I grew up listening to Cudi. PJ then hit up Neenyo. Since Neenyo is friends with Dot Da Genius, the play just worked perfectly and smoothly. The bonus was getting Kid Cudi and Young Thug together in the studio, and that's what happened. Young Thug is legendary, and so is Kid Cudi. Whatever would come out of it, it would definitely be a hit. It was an honor to be a part of it and to say that I produced the first record that Young Thug and Kid Cudi had together. To have a record with Kid Cudi meant a lot to me personally.
What can we expect from you in the future?
BRYVN: There is a lot the world can expect from me. More records, more awards, more achievements. Many amazing things and emotions for the world to journey alongside me and for themselves. I will let all of that be a surprise as it comes. Nonetheless excited for the world to see all this.
Thank you for the interview, BRYVN!
---
BRYVN social media: Instagram
---
Upload & place samples in the inboxes of our producers